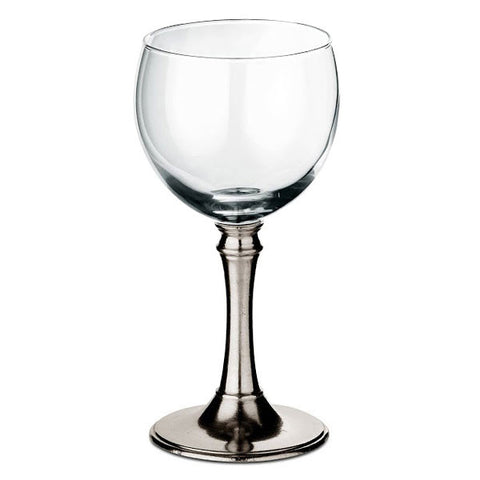 Botticino Water Glass (Set of 2) - 25 cl - Handcrafted in Italy - Pewter & Glass
Good sized for good sense. Drinking water with one's meal is sensible - to cleanse the palate to appreciate the different courses, or to counteract the alcohol consumed during toasts and relaxed socialising. This elegant small stemmed water glass is a pleasure to hold and behold.
All good advice apart, this pretty glass also makes for a good-sized red wine glass during a meal, where both white and red are being served...
It is complemented by many others within the Botticino glassware range, each handcrafted by Italian pewterers with solid tactile pewter stems, to enhance your drinking experience.
Sold in pairs.
Size: Height 16 cm
Volume: 25 cl
Materials Used: Pewter, Glass
Ref: CT0094001
Designer: Alberto Tabellini
100% Lead Free
All Cosi Tabellini Pewter is 100% lead-free, so it is totally food & drink safe, and is both EU and US FDA approved.
Packaging
Cosi Tabellini pieces come gift-boxed with a guarantee card and instructions on how to care for pewter.